Cruising in the Danube Delta
De la deschiderea pana la inchiderea sezonului in Delta Dunarii, organizam croaziere cu hoteluri plutitoare dar si plimbari cu vaporasul. Cu cele mai diversificate programe: Primavara in Delta, Vara in Delta, Toamna in Delta dar si multe altele, oferim servicii turistice complete pentru a va bucura de cea mai mare biodiversitate a Romaniei. Oferiti-va o experienta de neuitat intr-o croaziera in Delta Dunarii, intr-un hotel plutitor de 5 stele. Va invitam sa exploram impreuna oferta noastra de mai jos.
PROGRAMS PROPOSAL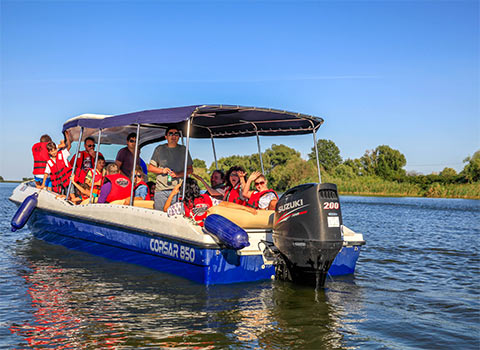 ONE-DAY TRIPS IN THE DANUBE DELTA
If you do not have enough time or if you do not know what the Delta can offer you, we recommend you a small trip to the heart of the Delta, trip which will make you say "The Danube Delta is something else, it is special and my future holiday will be surely spent there!"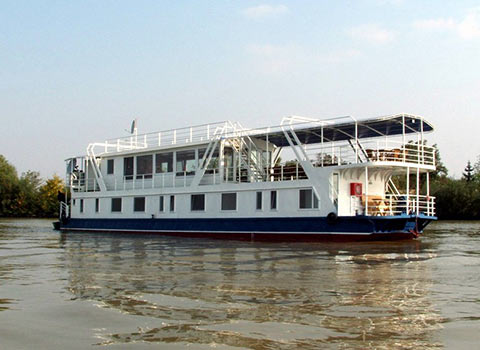 CRUISING BY FLOATING HOTELS
You and your friends can spend 2 or 3 nights on a cruise in the Danube Delta, completed by floating hotels. You will feel you are free, you will feel you are alive!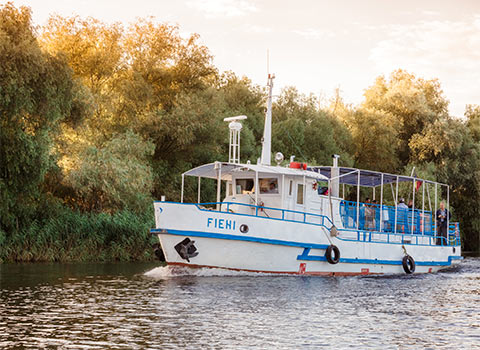 SMALL BOATS
With a small budget you can go on a trip of a few days in the Danube Delta by boat! Between 1 and 8 persons can rent a small boat where you can sleep, where you will be provided with traiditional meals, where you can fish and also enjoy the Delta.